How to buy a Quill Falcon
From the oil fields in Baku in Azerbaijan to oil rigs in the South Pacific Ocean our Quill Falcon Cyclone Systems are delivered to some of the most remote locations the world has to offer.
It is therefore essential that when our Cyclone systems are despatched from our production facility in the UK that they are built to last.
Our fantastic team of engineers take enormous pride in producing what is regarded as the most technologically advanced blasting system available in the world today. The systems are built to withstand the most demanding of conditions whilst being easy to use and service.
All of our Quill Falcon Cyclone Systems are available to purchase. The Quill Falcon Cyclone System can be delivered with the necessary blast hose(s), whip end(s), bull line(s) and optional extras including grit, compressors, air breathing trailers and PPE. Standard delivery charges apply.
Financing options are available on all Quill Falcon Cyclones, please click here for more information.
To purchase a Quill Falcon Cyclone System please call us on +44 (0) 1332 864664 or email us at sales@quillinternational.com

See the range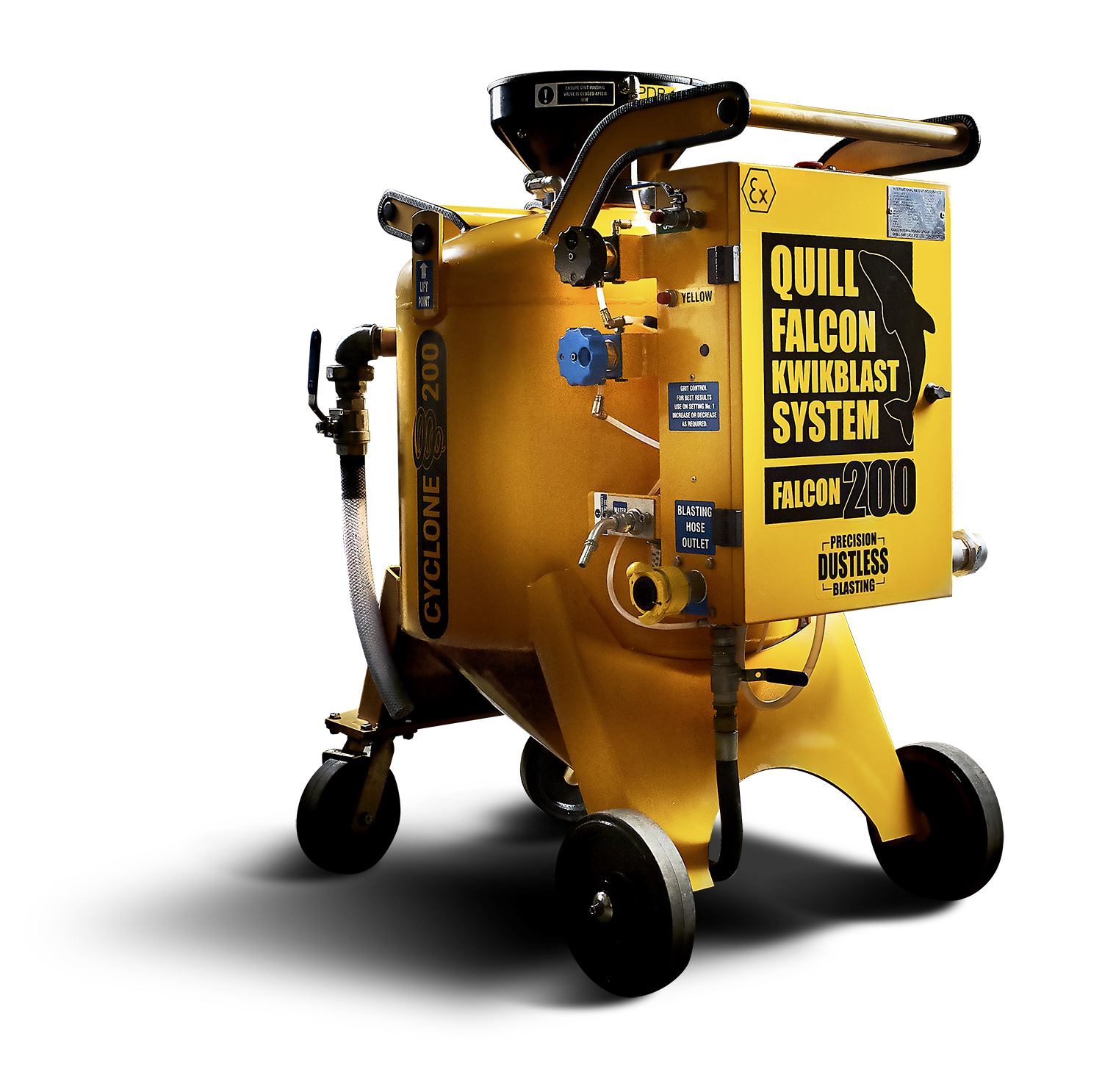 You can hire or buy direct from Quill Falcon. If you are in the UK and require a free demonstration without obligation please call +44 (0) 1332 864664 to arrange a meeting. If you are an overseas customer please call our head office on +44 (0) 1332 864664 or click here to find your nearest Quill Falcon agent.
Contact Us