How to hire a Quill Falcon
Hiring a Quill Falcon Cyclone System has both financial and practical advantages for many of our customers.
Freeing up capital, a wider choice of systems and free breakdown* and servicing are just a few of the benefits which can be enjoyed by our hire customers.
When a customer hires a Quill Falcon Cyclone System they can be safe in the knowledge that they are hiring direct from the manufacturer and that it is in our own interest to keep our systems and equipment scrupulously serviced and maintained for optimum reliability in the field.
Quill Falcon Cyclone Systems are available to hire for a 3 or 5 day period. Please note this service is only available in the UK The Quill Falcon Cyclone System will be delivered to your specified site with blast hose(s), whip end(s), bull line(s) and optional extras including grit, compressors, air breathing trailers and PPE. Once you have finished using the Quill Falcon Cyclone System simply call us on +44 (0) 1332 864664 to off hire the system and we will collect the equipment direct from your site. Standard UK delivery charges apply.
To hire a Quill Falcon Cyclone System please call us on +44 (0) 1332 864664 or email us at sales@quillinternational.com
*Chargeable if system failure due to accidental damage or operator error.
(Overseas customers please contact your nearest agent to discuss hire services available in your country)
See the range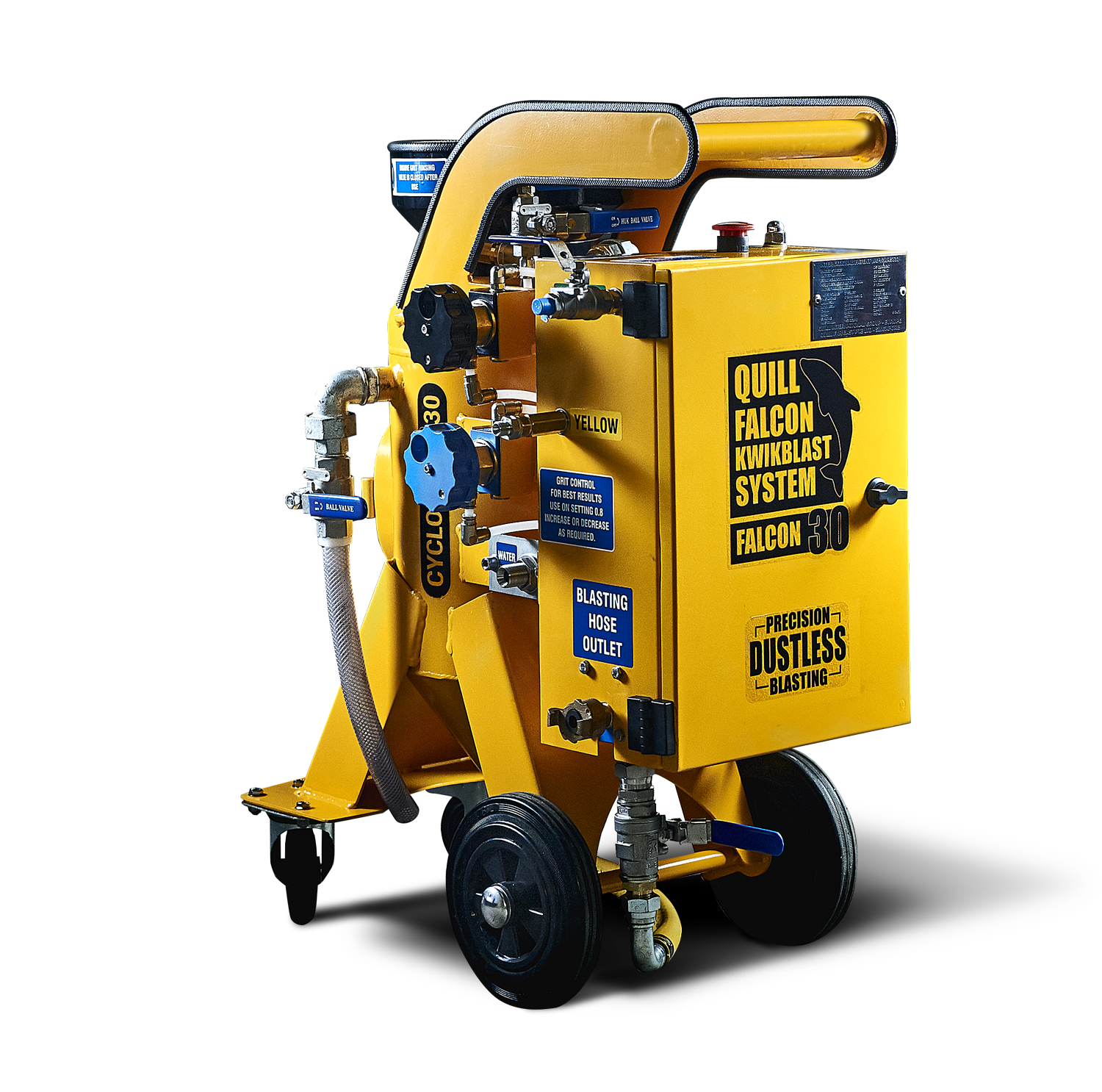 You can hire or buy direct from Quill Falcon. If you are in the UK and require a free demonstration without obligation please call +44 (0) 1332 864664 to arrange a meeting. If you are an overseas customer please call our head office on +44 (0) 1332 864664 or click here to find your nearest Quill Falcon agent.
Contact Us